Every industry faces its own unique challenges. We provide our clients with custom software that goes beyond the 'industry standard' to deliver fit-for-purpose, robust and scalable solutions. Kiandra has delivered some of Australia's most successful software and digital initiatives across government, finance, health and enterprise.
We are Novata Solutions – a full-service development company that provides business optimisation through application and software development. Our aim is to deliver digital transformation services to our clients through high quality solutions. By adding value to everything we do, we build lasting relationships, making our engagement a partnership, rather than a contract.
Our global award-winning solutions, prove our team can successfully transform your business through our end-to-end capabilities. We combine our innovative technology expertise with creative thinking, making it our goal to deliver your vision into fully functioning solutions. Being the leading OutSystems Partner in WA, and a Microsoft Gold Partner demonstrates our brilliance. We excel in all types of development, creating a streamlined lifecycle for building your vision – bringing you value and a return on investment.
From concept to delivery, we take pride in using our decades of combined experience to ensure your business goals are achieved.
We craft powerful, easy-to-use digital products that optimise your core processes. From assessing your operation, through to development and beyond, we employ fast and reliable technologies so you will always feel taken care of. The result? Future-proofing, game-changing solutions that fit your business like a glove, from inception through to adoption.
From here to there, Accelerated Focus is an OutSystems Premier Partner, as well as the preferred OutSystems partner for adoption and transformation. We partner with organisations looking to grow and transform. We don't just build apps, we build businesses.
Impactful technology, transformative insights. Emids is dedicated to digging deeper and going further. At the intersection of design, engineering and domain expertise, we work with customers to blaze new trails and positively impact the future of health. We focus on what matters. Creating transformative outcomes for patients, providers and partners.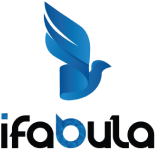 Make ideas great. Our story. We are good at creating solutions to business needs and making a story together. We employ world-class tech that's flexible and scalable in a collaborative environment. We standout using digital approaches to reach goals. We create millions of customer interactions across channels. Tell us your story.

We're the home of custom software, empowering digital transformation by building enterprise-grade software that bridges the gap between traditional development, progressive technologies, and user-centred design.

Discover the power of OutSystems with Moxie, your ultimate partner for application development and digital transformation. With 15+ years of expertise, we offer an extensive range of solutions, including Project Delivery, Team Augmentation, and a myriad Expert Services. Our core values of honesty, respect, integrity, and dedication shape every aspect of our work, fostering lasting relationships with our customers.
Looking for more information or want to talk to our product or sales team? Submit your request, and we will follow up with you as soon as possible.